About Ayurveda
The ancient Indian healing system of Ayurveda translates as the science of life. The wisdom behind this holistic healing method is that the body and mind are inextricably connected and it is possible to live an abundant healthy and long life through understanding and supporting our innermost nature. It is said that our mind-body type and nature (prakriti) is already pre-determined at birth and it is influenced throughout our lives by the seasons, times of day, lifestyle choices, experiences and simply by our stage in life. The three main 'doshas' or fundamental energies are vata, pitta and kapha. Usually one or two of these doshas dominate our behaviours and habits. When all three are more or less equally balanced then we are aligned, at our strongest and free from illness. When out of balance through excess or deficiencies within the doshas we may be unsettled by ill health in the body and mind. Every moment of the day, our life experiences, the seasons and the weather have an impact on our present nature (vrikriti) so it is natural to find variations. It is when toxins (ama) set in though that conditions manifest. Through mindfulness based practices we can learn to identify when we may be out of sync and we can then make lifestyle choices to revitalise and restore ourselves back to harmony.

Therapies available with Marie at her bespoke Yoga studio and Ayurveda room, in Shaftesbury, Dorset. Alternatively you can book a private appointment at your home in Dorset, Somerset or Wiltshire.
Samadosha samagnish ca
Samadhatumalakriyaha
Prasanna atme indriya manaha
svasthya ityabhideeyate

Sushruta sustrasthan 15:38

"He whose energies are in balance, whose appetite is good, whose tissues are functioning normally, whose wastes are in balance, and whose consciousness, mind, and senses remain full of bliss, is called a healthy person."
Powered by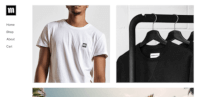 Create your own unique website with customizable templates.